HOW TO REGISTER FOR OUR FULL-TIME, DIPLOMA PROGRAM
SVHS grants diplomas, like other private accredited high schools, provides academic advice and we help you navigate through the graduation process, but the high school experience is very different at SVHS.
1) Application & Enrollment Agreement
The registration process for full-time students starts with a review of a student's transcript. If the student is a good candidate for an independent study, we will invite you to apply. Once enrolled in the application, the student has 2 weeks to complete the application. 
After the registration information has been submitted to the SVHS application and the student is accepted into the program, the student enters into an enrollment agreement with SVHS. If the student is under the age of majority, the agreement must be countersigned by the student's parent or guardian.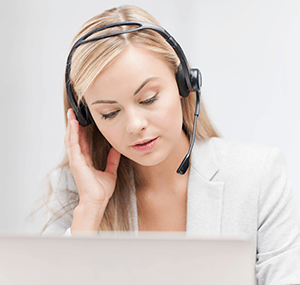 To begin the application process, we will invoice you for the registration fee. The registration fee is $250 and is not a guarantee that the student will be accepted in to the program. The student provides all the required information to SVHS. Much of this registration information is mandated by state and federal law, so it's important that the information is provided to SVHS before the student is enrolled. SVHS provides a student information system for the collection of registration information. The student also completes a short course that helps SVHS determine their suitability for the program. The registration process is quite time-consuming for our staff; hence the registration fee is non-refundable.
3) Tuition Fees—$1,500 for Each Semester
After you have registered, you will be invoiced for the semester tuition. The tuition fee is $1,500 per semester. Upon payment of the tuition, the Academic Advisor will enroll you in a minimum of 4 courses, and up to 8 courses a semester, based on your individual graduation plan. Your academic adviser will work with you to select courses and guide you through the program.
4) Plan with Academic Adviser
Once accepted into the full-time diploma program you must provide official transcripts from all schools previously attended. Your academic adviser will review the credits you have already, create a graduation plan for you, and help you select courses for enrollment in each of the upcoming academic semesters.
The registration window opens in June for the Fall semester and in December for the Spring semester. Registration is closed once the semester has started.  Please contact our customer service team through the Chat box at the bottom of this page, or through the Contact Us page to get on the wait list for the next semester.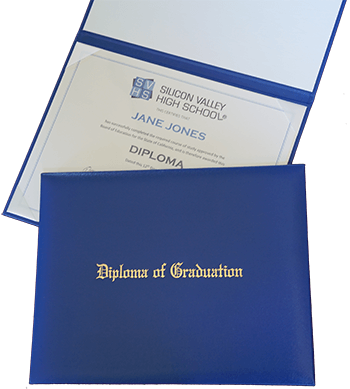 When you believe you have completed sufficient credits to graduate, upon payment of a $300 graduation fee, you can petition to graduate. After your credits have been calculated and checked, you will receive a graduation diploma from Silicon Valley High School.  Congratulations!