Our online courses are video-based, self-paced and teacher supported. They are available for enrollment 24 hours a day, 7-days a week. We design our courses to be easily accessible, simply organized, often entertaining, and provide relevant, contemporary education for today's generation.
Understanding Your Status with our School
All students under 18 in the US are required by law to be enrolled in a full-time school program, but can take courses at other schools to supplement their studies. Your status with SVHS will usually fall into one of the following categories:
1) Supplemental student with SVHS—you're enrolled full-time at another school and taking SVHS courses to supplement those studies. In this case, as an accredited school SVHS will provide your full-time school with an official transcript. Please note: it's your responsibility to make sure your school accepts our transcripts.
2) Full-time student with SVHS—this is where you are enrolled into our Diploma Program. Please note: there are limited places on this program and a rigorous enrollment process.
3) Online curriculum student—this is where you are a student at a school that has adopted our online curriculum. In this case, your full-time school is your school of record, not SVHS, and your school is using the SVHS online curriculum in a similar way to adopting a textbook.
If you're a supplemental student, you do not need to wait for the start of a semester to enroll on a course. You can enroll at any time. From the course catalog, simply add the course you need to your shopping cart. The complete process takes a few minutes. The student will need an SVHS user account. 
A 5-credit (0.5 Carnegie credit) course equates to one semester; it is designed to take 75 hours of study. However, all students are different, and they move through the course at their own pace. Some students can complete the course more quickly than others. Students must be enrolled in a course for a minimum of 30 days before they can take the final exam.
You will be provided with a suggested timeline, that shows you how to complete the course within an 18 week semester, however there are no deadlines built into the course. You can adjust the timeline to meet your own schedule. Your school might set you a deadline, so make sure to plan ahead to make sure you have sufficient time to complete the course by the deadline set by your school.
All courses use videos, which can be played, stopped and replayed as many times as you need to learn the materials. There are no textbooks or manuals, but there are online reading materials to accompany the videos.
You can ask a question, which goes to our customer service team, which works round the clock. Customer service staff can answer most questions about enrollment, logging in, taking courses, submitting assignments, transcripts, etc. Questions on the substantive material covered in the course are relayed to credentialed teachers who provide answers via email. 
Designed to Meet State Standards
All our courses were designed to meet common core and state standards. Each course has a document showing how each standard is met.
Approved, Certified & Accredited
Silicon Valley High School is accredited by Cognia (AdvancED, SACS CASI,NCA CASI, NSSE & NWAC) and the Western Association of Schools and Colleges (WASC). Where appropriate, the courses are approved by the University of California A-G Program and NCAA.
Simple-to-Follow Step-by-Step Flow
We listened to students when they said they like a simple flow to the course. The courses start at unit 1, then move to unit 2, then unit 3. You can jump ahead if you like and take unit 3 before unit 2, but we do not recommend this approach.
Each course is broken into units. Usually there are 5-7 units followed by a final. In each unit there are videos, reading materials, a quiz, a unit test and an assignment.
Quizzes test that you have mastered the materials. They can be taken as many times as you like. The highest score will go toward your final grade.
At the end of each unit, you take a unit test, which is like a quiz, but it can only be taken once. However, you can request a retake of a unit test, and you can have up to 2 requests for each course.
Each unit has an assignment, which is mandatory. Assignments are submitted online and graded by a credentialed teacher. Grading takes between 3-7 days, depending on the workload of the grading teachers. At the end of the semester, there tend to be a lot of assignments submitted, and the turnaround can slow at this time, so it's always good to plan ahead. Note: the final will not open until all assignments have been submitted and graded. Any incomplete assignment will be returned, ungraded, for you to complete. 
The practice final can be taken at any time, and can be taken as many times as you need to master the materials. It does not contain the same questions as the final, it is similar, and allows you to identify areas where you are weak. Students who take the practice final generally earn a higher score in the final.
The final will not open until all the units of the course have been completed, and the student has been enrolled in the course for a minimum of 30 days. The final exam can be taken only once. It can be proctored by your school if they wish, otherwise, it can be taken at home, like the quizzes and unit tests. The final has a maximum time limit of 3 hours and once the final is submitted, the course grade is calculated and the course is completed. As this is when the grade is calculated, the final is final. It is the last step of the course, and the course is closed as soon as the final has been submitted.
Certificate of Completion
The certificate of completion is available in the course, once the final has been submitted.
SVHS Transcript & Semester dates
For students seeking an official transcript from Silicon Valley High School, you can request a transcript, which will be emailed or mailed to your school counselor. If you are a student from a school that has adopted our online curriculum, your transcript will be issued by your school, not SVHS.
An SVHS transcript will list all the courses you have taken with us, including those still in progress. We report each course completed by semester based on the date you take the final exam.
Starting the 2023-24 school year, our semester dates are:
Fall Semester – Sep 1 to Jan 14
Spring Semester – Jan 15 to May 31
Summer Semester – Jun 1 to Aug 31
If your school requires your summer school courses to be reported on our transcripts as "Summer Semester," the Final Exam will need to be completed during our Summer Semester and not your own School's summer semester. Our summer semester dates are June 1st to August 31st.
Note – the summer semester is very busy. To ensure a summer transcript, you must have submitted all the course assignments in full (i.e., all parts of the assignment are complete and the directions have been followed) on or before August 15th.
Online Tutoring Available
Online tutoring and live instruction are not part of any SVHS course, but if you have students who would like additional online tutoring, they can book one-to-one video-conference sessions with tutors through the SVHS tutoring service. The tutors are familiar with SVHS courses.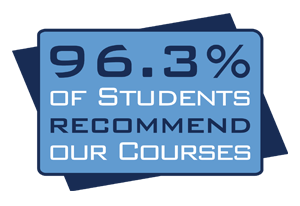 University of California, A-G Approved Course List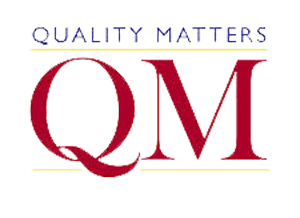 "..I want to express my gratitude to you for providing my son an educational experience where he is able to find success! You may remember, (my son) was falling out of high school and headed for the alternative school before we made the change to SVHS. What a life changing experience this has been. Not only is he getting As and Bs (which he NEVER has received) he's also so much happier. Everyone has noticed the positive difference in (my son). I am so grateful for the education you are providing my son. Many, many thanks to your school and teachers!!!"
"Silicon Valley High School has been the perfect online resource for my home-schooled high school student. The SVHS.co online courses are easily accessible and easy to understand. SVHS.co has allowed my son complete flexibility with his schedule and even more importantly the ability to move at his own pace. I particularly appreciate how the program breaks down the material into bite size chunks, making the material less intimidating and more manageable. This allows him a stress free way to stay with a topic until he feels he has mastered it, before moving on to the testing portion of the program. This program has made home schooling through high school a true possibility for us. I highly recommend you give it a try!"
"..he is enjoying the course (as much as a 15yr old can enjoy a math course) and likes the format. Thanks again for your help and patience!"
Why would you recommend SVHS to a friend? "It was easy to pass as long as I did the work, as school should be. The material was even interesting."
"Thank you. (Daughter) has thoroughly enjoyed this course. Wish there was another one!"
Why would you recommend SVHS to a friend? "It allows you to be very flexible and it teaches you the subject really well. I like the combination of videos and articles that it gives."
"I love SVHS, by the way, and refer your courses to all of my high schoolers! The class format is so straightforward and the content is very accessible for all students. The classes have met the needs of my college prep students, those with 504 plans, and students with IEPs and disabilities! They all have enjoyed the course content. Thanks for all you do!"
I would recommend SVHS to a friend because the course gives a lot of helpful information, and all the videos that are provided make sense and are easy to understand. The assignments are also very involving and fun! I also really like the teachers, and they make it easy to want to communicate with them.
.. And I am very impressed with the course and its straightforward focus on assignments that emphasize learning, thinking, and interpreting. (I am a former college professor.)
.. your school has been such a blessing to us, allowing (my daughter) to work at her own pace.. The content is laid out clearly, expectations and grading is clear, communication with the school is super. I give you guys an A!
This course has helped prepare me for the real world! I feel more confident in my knowledge of finances and in making wise decisions with my money. Not to mention the fact that I'm now more attentive when using my debit card and cautious when I receive any unknown emails or messages. I am very thankful to have taken the Money Math course this semester.