ALGEBRA 2 SUMMER COURSE FOR HIGH SCHOOL CREDIT
Video-Based, Self-Paced, Teacher-Supported Online High School Summer Program
Yes, our Algebra summer courses are available for summer school. Yippee! Studying is much more fun than lazing around on the beach. OK, the beach is fun, but our online algebra summer school courses are video-based, self-paced and teacher-supported, so they're not too painful—and you can earn credits over the summer. SVHS credits are accepted by the University of California (see the courses accepted by University of California under the A-G program), and because SVHS is an accredited school, our credits are accepted by other high schools—we provide you with an official transcript of your completed courses.
Our school is fully accredited, our courses are approved by organizations like the NCAA, but the learning experience is a little different to the courses you're used to because we tried to make learning them more enjoyable.
An Affordable Algebra 2 online summer course: 5 CREDITS - $125
SVHS provides high school students with innovative, relevant, and compelling math algebra 2 online summer courses. Jump ahead or catch up on the algebra 2 credits for graduation during summer school.
Our Algebra 2 online summer courses are designed to meet the common core curriculum. Course sections are mapped to the relevant academic standards. All of our Algebra 2 online summer courses are supported by experienced, credentialed teachers who answer questions, grade assignments and provide guidance and feedback. 
SVHS Algebra 2 summer courses for high school credit are self-paced to accommodate each student's needs and schedule. Students have the flexibility to work at their own pace and have the flexibility to take Algebra 2 credit courses either during the summer or throughout the academic year, ensuring completion of the course in time for graduation. They are available online 365 days a year, so you can enroll anytime, even during the school year.
Price: $125 | Algebra 2 | Dept: Math
The first semester of Algebra 2, (Algebra 2, Part 1) includes an introduction to the basics concepts of Geometry 2 , Equations and Inequalities, Linear Functions & Linear Inequalities, Systems of Linear Equations and Inequalities, Matrices and Determinants, Quadratic functions and Equations, Graphing Quadratic Functions, Polynomials, Rational Expressions. The second semester of Algebra 2 (Algebra 2, Part 2), builds upon the skills, concepts, knowledge and problem solving techniques gained from the first semester and includes topics such as Exponents, Roots, Radicals, Exponential functions and Logarithmic Functions, Conic Sections- Solving, Graphing, Trigonometry, Permutation & Combinations, Sequence and Series, and Complex Numbers. Usually, students take both courses in sequence, starting with Algebra 2 Part 1, or they may opt to take either Algebra 2 Part 1 or Algebra 2 Part 2 individually as a replacement for credit in the first or second semester of Algebra 2 at their current schoo. Our Algebra 2 summer course for high school credit, is approved by the University of California A-G as mathematics (category C)
Upon successful completion of this mathematics course, the student is awarded 5 credits. Each credit corresponds to the equivalent of 15 hours of study.
Our Algebra 2 Summer Course For High School Credit
Video-Based, Self-Paced and Teacher-Supported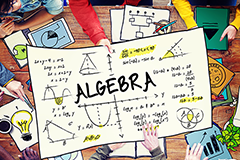 Course Details
5 Credits – $125
First semester of Chemistry
Approvals: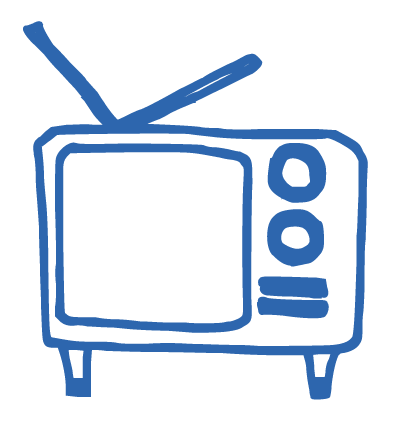 Video-Based
Many students prefer learning by watching videos to learning by reading textbooks and our Algebra 2 online summer course course is video-based. We choose engaging content that high school students say is both informative and entertaining to watch.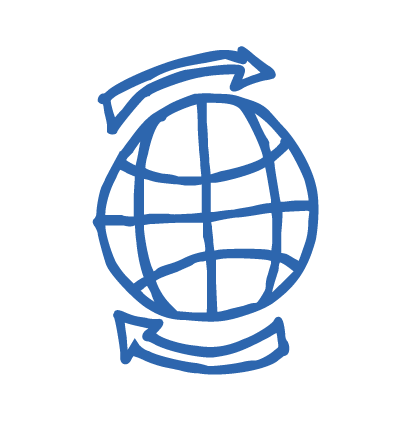 Self-Paced
Our online courses fit your schedule. The self-paced format lets you study anytime - day or night. Learn at your own pace. Course materials help guide you, but you manage your timeline. Whether mornings, evenings or weekends, our flexible courses work with your lifestyle.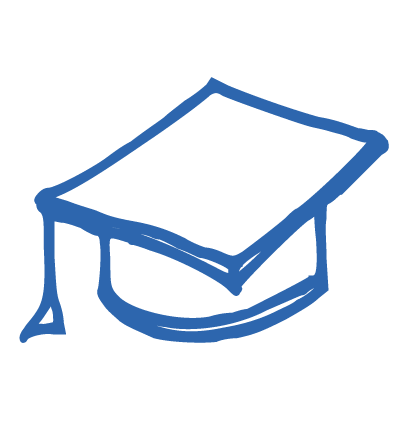 Teacher-Supported
Credentialed teachers grade assignments and por feedback to students. They can ask questions and receive responses via email. Additionally, one-to-one classes or videoconference-based tutoring sessions for our algebra 2 summer course can be scheduled by students if needed.


PRINCIPAL LEARNING OBJECTIVES AND KEY CONCEPTS
In this module, students gain critical thinking skills and a comprehension of the following math concepts:
How to: write equations from real life situations, solve one step equations, solve inequalities, graph inequalities on a number line.

How to: solve absolute value equations and get two solutions, in most cases, solve absolute value linear inequalities and find infinte solutions.

How to graph linear and rational functions, both from standard form and slope intercept form.

To find the slope of a line from two points or from an equation.

To identify parallel and perpindicular lines given their slopes and solve for and graph from the form y=mx + b.

How to write equations of lines given their slope and y intercept, or given two points.

How to graph inequalities, understanding that the solution set includes infinite points.

To simplify and be able to analyze patterns from positive and negative powers.

To understand the inverse relationship between roots and exponents and quadratic inequalities.

How to solve radical equations and perform operations with radical expressions.

How to simplify radicals in fractions and how to rationalize a denominator.

How to simplify fractions in the exponent and how to switch to root form and it's rational exponents.

How to write repeating decimals as fractions, what exponential functions look like and how they behave.

How to identify and distinguish between arithmetic and geometric sequences.
Click here to learn more and explore topics covered for this online class: Geometry, Part 1 or Geometry, Part 2
Some of the Topics Covered
Some of the topics introduced in this course cover the following math concepts:
Writing Equations

Solving One-Step Equations

Solving Multi-Step Equations

Solving Inequalities

Graphing on Number Lines

Solving Absolute Value Equations

Solving Absolute Value Inequalities

Solving Absolute Value of Equalities

Positive and Negative Powers

Roots and Exponents

Radical Equations and Operations

Real Numbers

Fractions in the Exponent

Writing Repeating Decimals as Fractions

Exponential Functions

Exponential Equations

Logarithmic Equations
Who can take this course?
This self-paced course is open to any high school student looking to earn credits towards graduation during summer school or when it suits you best. Whether you want to get ahead or catch up, the flexible schedule lets you complete the course during the school year or summer. Check with your school first to ensure credits will transfer. Upon completion, you'll receive a transcript from Silicon Valley High School, an accredited private school. With no prerequisites required, any 9th-12th grade student can enroll and learn at their own pace.
How The Algebra 2 Summer Course For High School Credit Work
We made our courses very simple to follow. You start at unit 1, watch a video, take a quiz, do some reading and submit an assignment, then you move on to unit 2, which follows the same process. When you've completed all the units and unit tests, your first final exam appears and you're then able to take practice tests or move directly to the final exam.  Many students that have taken online courses elsewhere have told us they really appreciate this simple step-by-step flow and the fun class style we provide. It's not difficult to see where you are and what you need to do next—once you've completed a step, you can see that it's been checked off. When you finish the course you will be able to request the transcripts for the specific course.
Sign Up Now To Our Summer Algebra II Course
Yes, you can enroll your student now, but because our Algebra II courses are all available 24 hours a day, 365 days a year, you can sign up whenever you like during the academic year or you can take it in advance for the next academic year to get ahead in class and start earning credit for your courses. With SVHS, there are no strict due dates or deadlines, so you can work through your classes at a time that suits you best.
Questions About Our Algebra II Summer Program Courses?
For more information on this Algebra II course for high school credit, this video explains How Our Courses Work. You'll find answers in our FAQ (Frequently Asked Questions) page and Knowledgebase. Click the link to the course Syllabus, on this page, which also shows how the course meets Common Core standards. Our customer service agents are available to answer your questions through the chat box at the bottom of the page.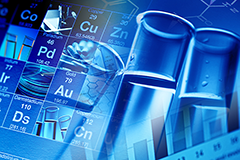 Course Details
5 Credits – $125
First semester of Chemistry
Approvals: