The team behind SVHS combines experienced teachers and educators with startup experts, lawyers and website content developers.
David Smith—Co-Founder & Chief Executive Officer

A former Apple World Marketing Manager, David has more than 30 years' experience of founding and managing technology startups. He holds a JD from Santa Clara University School of Law, Post Graduate Diploma in Marketing from the University of Westminster and a BS (Honors) Computer Science and Economics from the University of Leeds. In the 1990's David founded and acted as CEO for SurfMonkey, the leading web browser and Internet safety service for children. David has authored several books on business and intellectual property and is recognized by IAM magazine as one of the world's leading intellectual property strategists.
Michaela Smith—Registrar & Chief Operating Officer

Michaela has been managing the development of websites and web-based businesses since the advent of the Internet more than 25 years ago. She developed the world's first CD-ROM to be filled with paid advertising, the world's first virtual reality trade show and led the team that created the award-winning SurfMonkey web portal for children. She has managed the development of sophisticated web-based software systems on the .Net/Windows and PHP/Linux platforms. Michaela manages customer service as well as the back office administration and website development activities for SVHS. She is usually the person you speak to when you click the Chat button below.
Emmanuel Ejiogu—Customer Service

Working with Silicon Valley Business School, Emmanuel has more than 4 years' experience developing online courseware, and managing quality control. Prior to this he was Deputy Director at the Service for Peace in Connecticut and worked on a variety of fundraising and business planning projects. With SVHS, Emmanuel supports the creation and management of SVHS courses on the Moodle platform. He undertakes quality control testing, customer support, project management, regulatory compliance management and various aspects of course development. Emmanuel holds a Bachelors Degree in Automotive Technology Engineering.
Mark Cameron White—General Counsel

Mark Cameron White holds a JD from University of California at Berkeley, Boalt Hall School of Law, an MBA from Harvard University, Graduate School of Business and a BA, Economics, 1977 (Phi Beta Kappa) from Rutgers College, Rutgers University. Since 2007, Mark has been recognized as a Northern California Super Lawyer by Super Lawyers magazine (independent research by Law & Politics). Mark formed and represented many notable Silicon Valley startups including Tesla Motors and Hotmail.
Paula Mcvicker—Accreditation & Certification Manager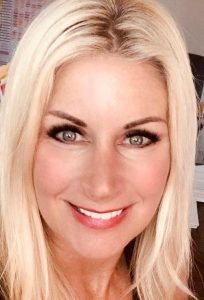 Dr. Mcvicker comes to us with over 20 years experience in K-12 public education. She has worked as a teacher, instructional coach, and administrator for school districts in Tennessee and Georgia. She has an Ed.D in Curriculum, Teaching, and Learning; an Ed.S. in Secondary Education; MS in Curriculum for TESOL, and a BA in Modern Languages, and is currently finishing a Juris Master in American Legal Studies. She is the mother of four and enjoys learning, fitness and college football. She is extremely excited to be working with the Silicon Valley team!
Derek Postlewaite—Teacher

Derek is a social studies teacher who has taught online since 2012. He graduated with a Master of Arts in Teaching Social Studies at the Secondary Level from California University of Pennsylvania in the spring of that same year, and since then he has created, modified and administered multiple online courses within the social studies discipline. He taught Civics & Economics and US History for two years in Virginia, and is also certified in English, as well as English as a Second Language, and has worked with several districts in the Pittsburgh area as a itinerant ESL teacher, arriving at multiple schools daily to serve the needs of English language learners. In addition, he is experienced in tutoring, assessment writing and evaluating the lessons of other educators.

Arthur has more than 15 years teaching experience as a mathematics teacher and more than 10 years experience as an online teacher and tutor. He earned his Bachelor of Arts in Applied Mathematics from the University of California, San Diego, received a single subject teaching credential in Mathematics from California State University, San Marcos and his Master of Arts in Mathematics Education from San Diego State University. Arthur has taught math courses for perspective elementary school teachers, helping students have deep understanding of mathematics.

Suzanne has more than 20 years teaching Spanish at the high school and elementary levels, She received her Bachelor's Degree in Spanish at Humboldt State University in Arcata, CA and her single subject Spanish Credential from Sonoma State University. She also studied in Oaxaca, Mexico where she taught English. Suzanne has worked as a high school Spanish teacher in Sonoma County for 16 years and has received extensive training in curriculum design and assessment. She is passionate about teaching language and culture and has traveled extensively throughout Latin America and Spain.
Karolina Kopczynski—Teacher

Dr. Kopczynski earned her B.A in Spanish from UMASS, Amherst where she also studied, French, German, Italian and Russian. She obtained her M.A.T. in Spanish and ESOL from the School for International Training, VT. She completed her Ed.D. from the University of Phoenix in Curriculum and Instruction and two additional Master degrees from the University of Jaén in Spain and the University Iberoamericana in Puerto Rico. She developed curricula and taught all levels of Spanish. Dr. Kopczynski has presented at World Language Conferences and held international webinars  on Use of Technology in a Foreign Language Classroom.
Cristina McFadden-Shopp—Teacher

Cristina is a Biology teacher with over 10 years of experience. She has taught a variety of science courses at the high school level including Biology, Environmental Science, Earth Science, and Marine Biology. Her experience is at both comprehensive high schools and independent study schools. Cristina received her Bachelor of Science, single-subject teaching credential in Biological Sciences, and Master of Arts in Education all from the University of California, Davis. 
Lawrence Decamora—Teacher

Lawrence teaches Java and other open source programming languages. He has been a university instructor for 20 years while working with various industries, both in the public and in the private sectors as an IT Consultant. He also worked for 5 years as a Java trainer for Sun Microsystems, the original creators of the Java Technology. He has authored a book on Java and designed various courses and curricula around this technology. Lawrence is an Oracle Certified Java Programmer and a Sun Certified Java Programmer. He holds a Bachelors Degree in Computer Science, a Masters Degree in Education and is currently pursuing a Doctoral Degree in Education Management.

Jeff is passionate about making mathematics more clear for his students. No mathematics question is too small; such questions allow mathematics learning to occur. The utilization of the computer as a tool for helping to learn mathematics has always been an area of focus of Jeff's. He holds an MS in Mathematics, Cleveland State University, Mathematics Teaching License (7-12), Ashland University, and BS in Applied Mathematics, Cleveland State University.

Heather has over 25 years of teaching experience in science and math. She obtained her Bachelor of Science from Rensselaer Polytechnic Institute in Chemistry with a minor in Environmental Science and Mathematics and her Master in Education for Science Teacher from Union College. She holds teaching certification in grades 7-12 Science, Chemistry, and Math from the state of New York and Montana. Heather has taught middle school, high school and community college and high school is her favorite.

Dave over 13 years teaching experience as an English teacher and several yeas as an online teacher and tutor. He earned his Bachelor of Arts in English from Shippensburg University of Pennsylvania, received a teaching certificate in English from Shippensburg University, and his Master of Arts in English from National University in San Diego. Dave has taught English, Communications, and Film courses, helping students have deep understanding of English Language Arts.

Callie has several years of classroom teaching experience with experience building and grading online courses at the college level. She graduated with her Bachelor's in Secondary Education: Social Studies Broadfield from Montana State University–Northern and is a licensed educator. She has taught a variety of grade levels in multiple subjects related to government, history, business, personal finance, etc. Callie is a strong advocate for online learning after growing up in rural Montana and recognizing the endless possibilities and resources that can be made available to students no matter their location or schedule via an online setting.

Jennifer is a high school math teacher with 8 years of teaching experience. She graduated from Northeastern University with a Bachelor of Science degree in Civil Engineering and worked as a structural engineer before switching careers to teach math. Her specific areas of expertise include Algebra, Trigonometry, and Pre-Calculus. Jennifer shares her home with her twin daughters and two rescue dogs, and in her free time she enjoys the outdoors, running, gardening, and spending time with family and friends.

Noah has more than 10 years of experience in teaching languages and culture to students ranging from kindergarten to high school. He received a bachelor's degree in Psychology with a minor in Spanish from Augusta State University in Augusta, GA, which included more than five months of studying Spanish at La Universidad de Salamanca in Spain. Noah also has two master's degrees: Master of Arts in Teaching (Belhaven University) and Master of Divinity (Reformed Theological Seminary), where he learned Greek and Hebrew languages. He spent five years working at a school in Mérida, Yucatán, México, where he taught English to junior high and high schoolers. Afterwards, he taught Spanish at Davis Magnet International Baccalaureate School in Jackson, MS for 2 years and then started teaching at Rosa Scott High School.

Cole holds a Baccalaureate in Filmmaking from the University of Arizona and has worked in a multitude of crew positions in the film world for the past ten years. He worked his way up from a PA, camera operator, 1st AD, editor, producer, and finally line producer. Some of his exceedingly mediocre feature films have been distributed to the www and can be "enjoyed" by the masses. Cole has been a film, media and entertainment teacher with Artesia Highschool and has worked educating students on the basics of sound and photography at the New York Film Academy. 

Stephanie loves science and helping others experience the joy of discovery. She has over 20 years of experience teaching Biology and Chemistry in grades 6-12. Stephanie holds a BS degree from the University of California, Davis and is working on her Masters at Western Governors University. She holds credentials in Biology, Chemistry, and Animal Science.
Anand Chella Nadar—Chief Technical Officer

Anand has more than 15 years' experience in software design & development, web applications development, system security, mobile App development and ERP solutions. He heads up a team of engineers responsible for developing the SVHS websites and managing the I.T. platform. His team of close to 50 engineers includes Arul Ginesh and Sheik Ibrahim who manage the Moodle sites and PHP code. Anand holds a B.E. degree in Computer Science from MS University Tirunelveli and an MBA in International Business from the Annamalai University, Tamil Nadu.
David Quintero—Learning Technology Engineer

As Learning Technology Consultant within the e-Learning Software Development industry, Dave incorporates years of experience in e-learning technology, managing and leading Project Management and Engineering Teams. While making sure all quality standards are met within an organization, Dave has made sure to provide powerful input to Fortune 500 corporations, State Universities throughout the US and government funded organizations by optimizing live systems and guiding evolution of internal processes, e-learning tools and platforms.
Dan Garrett—Member of the Board of Advisors

Dan Garrett is the Director, Technical Publication and Global Labeling at Intuitive Surgical, leading a department of project managers, technical writers, graphic designers, and labeling specialists to create and maintain Instructions for Use for robotic assisted surgical systems. Prior to this role, Dan has led training and education departments for customers, field service engineers, and manufacturing technicians for medical device and diagnostic companies in Silicon Valley. In the US Navy and Navy Reserves, Dan was an instructor, evaluator, leadership facilitator, and Senior Enlisted Leader. Dan holds a B.S. degree in Biochemistry from University of California, Riverside.
Eric Blanco—Member of the Board of Advisors

Eric is an experienced school counselor working with University of California, Santa Barbara, Santa Maria High School and Ernest Righetti High School. He is the Past President (2017-2018) for the California Association of School Counselors and a Member of the American School Counselor Association (ASCA). Eric holds an M.S., School Counseling, a P.P.S. Credential from University of La Verne and a B.S., Psychology from California Polytechnic State University.
Sebastian James—Business Representative

Sebastian is one of our customer service representatives and lead designer of SVHS. With a backround in customer relations for several graphic design firms, Sebastian has experience coordinating on behalf of these firms with several large technology corporations. He has volunteered his time as a graphic designer to raise money for his local education community to help acquire the funding needed to maintain various local education programs. As the lead designer of our website, Sebastian has extensive knowledge of our learning platform and business model.
Collin Corbella—Business Representative

With over 4 years of experience in sales, marketing, and customer relationship management, Collin assists both our customer support team as well as business development activities at SVHS. He has a passion for helping students succeed with over 6 years working as a private tutor during his time in high school and as a student at Cal Poly San Luis Obispo where he studied to earn his Bachelor of Science degree in Biomedical Engineering. He prides himself on maintaining strong relationships with our partner high schools, valued counselors, and education specialists. He has a strong belief in the value of video-based learning that SVHS provides as he was always a student who learned better working independently at his own pace rather than inside of a classroom through the lecture-based system utilized in traditional education settings. He maintains the core values of SVHS believing that with the right combination of self-paced learning activities and teacher support all students can become successful in their educational career.
Alva Albay—Customer Service Representative

Alva is a customer service representative with Silicon Valley High School helping answer support questions from students, schools, counselors and others. Alva holds a Bachelor's degree Library Science from Adventist University of the Philippines, a Masters in Library and Information Science from Polytechnic of the Philippines and is currently working on her Doctor of Educational Management. 
Caitlin Aguero—Customer Service Representative

Caitlin holds a Bachelor's degree in Marine Science from Eckerd College and multiple certifications as a Sailing Instructor (US Sailing Level 3 Head Instructor) and a Yoga Instructor (500-hr E-RYT). At Silicon Valley High School, Caitlin helps students, teachers, counselors and others with questions and the successful completion of the curriculums. She is fluent in Spanish and is working toward her Teaching Certificate in Spanish and Environmental Studies. Caitlin is a firm believer in the SVHS platform and the benefits of learning through self paced curriculums that engage all types of learners. 
Enric Batalla—Social Media Marketing Manager
Enric handles social media management and

online marketing with SVHS. In this capacity he engages with thousands of potential customers. He raises awareness of SVHS with schools, students, parents and various online groups and organizations, increasing SEO visibility and brand recognition. Enric holds a Master's in Digital Marketing from ESIC University currently #18 in Europe and #109 in the World (Bloomberg). He also holds a BBA from Florida Atlantic University with honors and a Bachelor's in Marketing Management from ESIC University with honors.
Hans is a mathematics teachers with 18 years of experience. He holds a B.S. in Mathematics

with a concentration in teaching Secondary Education from Shippenburg University, and a Masters in Education from Walden University.  He enjoys teaching mathematics and answering student's questions.  is married with four kids and enjoys watching his kids play sports. His areas of expertise are Algebra, Geometry, Trigonometry, and Pre-Calculus.
Shona Hall—Customer Service
Shona has over 25 years of experience in business management and assists in running a small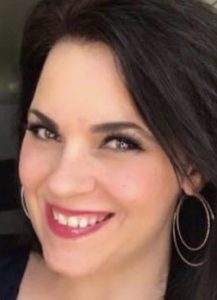 business with her family. She also has over 24 years of experience working in education teaching History, Science, Physical Education, and has worked as a Librarian, and Curriculum Coordinator for Charter Schools. Additionally, she has been homeschooling her own children for over 23 years and values online learning and all it has to offer. She is passionate about helping others in both business and education and excited to see all the opportunities at SVHS. In her free time Shona is a mentor Mom in her Community and volunteers as a Crisis Counselor.
LouAnn Cunningham—Teacher
LouAnn Cunningham has over 20 years of teaching experience at both the secondary

and university levels. She obtained a B.S. degree from Shippensburg University in Pennsylvania. She then completed an M.A. at the University of Mississippi, where her focus was American Literature. Ms. Cunningham has taught English Composition courses at several universities and junior colleges. She has also been a high school classroom teacher for more than 20 years with several years of online teaching experience at the high school level as well.
Teaching Faculty and Course Development Teams
We are proud of the numerous credentialed teachers that we have on our team. They create courses, quizzes, finals, assignments, grade assignment submissions, and are instrumental in ensuring our courses comply with the various state standards.