HIGH SCHOOL DIPLOMA ONLINE PROGRAM—DETAILS

As an accredited high school, SVHS has the mandate to grant a high school diploma online to qualifying students. We take students transferring in from other schools, and we take adult students looking to complete their high school diploma online.
Open to Everyone, Everywhere
Although your diploma will be granted from SVHS, an accredited California high school, it's not necessary for our students to live in California, or ever have to visit California.  Our courses are open to everyone, everywhere. You do not need to be a U.S. citizen in order to earn your high school diploma online from SVHS. You can register and earn a high school diploma online from anywhere in the world.
Open to Everyone, Everywhere.. All the Time
Our courses are self-paced, and they're available around the clock, so you can take courses with SVHS from any time zone, at any time of day (or night).
Consistent with requirements of the Nevada Department of Education, In order to graduate and receive a diploma from Silicon Valley High School, students must complete a minimum of 230 credits.
To be eligible to graduate from and receive a diploma from SVHS, the student must complete at least 25% of the credits required for graduation with SVHS, and must have been continuously enrolled as a full-time student for at least one full semester. At least one quarter of the credits required for graduation must have been earned by taking SVHS courses.
All students must at minimum complete the following courses:
4 years of English
3 years of Math, including at least 1 Algebra 1 & Geometry (or Integrated Math 1 & 2) (Note: A 4th year of math in Precalculus or higher may be taken in lieu of the 3rd year of science)
3 years of Science, including a life science and a physical science
1 year of World History
1 year of US History
1 semester of Government
1 semester of Economics
1 Semester of Health
2 years of PE
1 year of either: VAPA: Visual Performing Arts, LOTE: Language Other Than English, or CTE: Career Technical Education, or Humanities
Computers & Information Technology
Money Math
Additional Electives
We provide credentialed, experienced academic advisers to help full-time students navigate through the program so they can meet all the requirements for graduation eligibility.
Continuous Enrollment Policy/Requirement
For a student to remain continuously enrolled in the diploma program at SVHS, each semester, students must be enrolled in courses carrying a minimum of 20 credits (such as four 5-credit courses) and successfully complete at least fifteen credits (such as three 5-credit courses) every semester window (extension may be considered in the case of extenuating circumstances).
Students in the adult diploma program should work with the SVHS academic advising staff to create a plan for course completion. Adult students may enroll as a full-time student, paying a flat rate tuition with access to up to 8 courses carrying 40 credits (such as eight 5-unit courses) per semester. Otherwise, accommodations may be made for adult students to enroll part-time and pay a tuition fee. 
Incoming Credit Transfer Policy
SVHS will consider acceptance of credits earned from other accredited instructions. Students must submit official transcripts from previous schools upon registration. The SVHS team will the evaluate the transcripts and apply credits where appropriate.
SVHS students may participate in concurrent enrollment with their local community college. Credits will be evaluated for transfer upon submission of official transcripts at the completion of a college course. Students taking concurrent enrollment courses will still need to follow the continuous enrollment policy and may take up to 2 college courses per semester.
Diploma Students: Recommended Course of Study
The following recommended course of study is meant to provide guidance for a student towards successful completion of the requirements for graduation with a diploma from SVHS:
Grade 9
English 9
Algebra 1 or Integrated Math 1
Astronomy (or other science or elective course)
Physical Education
Spanish 1 (or other elective)
Grade 10
English 10
Geometry or Integrated Math 2
Biology (or other science or elective course)
World History
Physical Education
Spanish 2 (or other elective)
Grade 11
English 11
Algebra 2 or Integrated Math 3
Chemistry (or other science or elective course)
US History
Computers & Information Technology
Intro to Programming (or other elective)
Grade 12
English 12
Money Math
American Government
Economics
College and Career Exploration (or other elective)
Health
Environmental Science (or other elective)
Students will be assigned a grade level based on credit completion:
9th grade 0-40 credits
10th grade Minimum of 40 credits completed
11th grade Minimum of 90 credits completed
12th grade Minimum of 140 credits completed
A students' progress towards graduation will be monitored by the student's SVHS academic adviser. Students will have access to a "Progress Towards Graduation Report" with a suggested program of study. Students are welcome and encouraged to meet with the academic adviser throughout their enrollment at SVHS to monitor progress towards graduation and for post-high school planning purposes.
Upon completion of all required courses, the academic adviser will conduct a final transcript review which will be sent to the principal for graduation confirmation. Upon confirmation of graduation, students will be sent 1 copy of their official transcript and an SVHS diploma.
Adults are free to register as part-time students. However, students aged 18 or under are required by U.S. law to attend school full-time, which means taking courses representing at least 20 credits in a semester and earning 15 credits in that semester. So a student taking four courses of 5 credits each will take 20 credits, and that student will qualify as a full-time student if at least 3 courses are passed so that 15 credits are earned in the semester. A student that takes less than 20 credits or earns less than 15 credits will not qualify to register for the next semester as a full-time student with SVHS.  The student can register as a part-time student, but this may not comply with the law if the student is not over the age of 18. 
If you are interested in registering for our Diploma Program, please contact us by clicking on the Chat box below or use the Contact Us form and let us know you are interested in the Diploma Program. 
"When I first heard about SVHS it was through a friend who was already using it. She told me the class I wanted was on it and I was really excited to take it. My school district did not approve of it at first, but since it is already UC approved my district liked it and approved it within the next day. The prices for the classes I wanted to take were unbelivably low and much more affordable than ANY other online school on the web. The class was very organized and well lay out. It was really nice being able to move at my own pace and finish however much I wanted to each day. Whenever I needed something, I emailed one of the staff members to help me. They even made some changes to the class to help make it adjusted for the style of learning I enjoy. The staff members are always so quick to respond to the emails and help I needed. They obvisously wanted me to do my best and enjoy the class as much as I could. Because of this opportunity, I can now take one of my dream classes since my schedule was full and now I have room."
"..I want to express my gratitude to you for providing my son an educational experience where he is able to find success! You may remember, (my son) was falling out of high school and headed for the alternative school before we made the change to SVHS. What a life changing experience this has been. Not only is he getting As and Bs (which he NEVER has received) he's also so much happier. Everyone has noticed the positive difference in (my son). I am so grateful for the education you are providing my son. Many, many thanks to your school and teachers!!!"
"Silicon Valley High School has been the perfect online resource for my home-schooled high school student. The SVHS.co online courses are easily accessible and easy to understand. SVHS.co has allowed my son complete flexibility with his schedule and even more importantly the ability to move at his own pace. I particularly appreciate how the program breaks down the material into bite size chunks, making the material less intimidating and more manageable. This allows him a stress free way to stay with a topic until he feels he has mastered it, before moving on to the testing portion of the program. This program has made home schooling through high school a true possibility for us. I highly recommend you give it a try!"
"I want to thank you for the support svhs has given our students. I remember when you first reached out to explain what svhs was all about and to be perfectly honest, I was somewhat skeptical. But about 2 years later, many of our students have taken advantage of the courses offered by svhs and have been quite successful. Thank you,"
"..he is enjoying the course (as much as a 15yr old can enjoy a math course) and likes the format. Thanks again for your help and patience!"
Why would you recommend SVHS to a friend? "It was easy to pass as long as I did the work, as school should be. The material was even interesting."
"Thank you. (Daughter) has thoroughly enjoyed this course. Wish there was another one!"
Why would you recommend SVHS to a friend? "It allows you to be very flexible and it teaches you the subject really well. I like the combination of videos and articles that it gives."
"I love SVHS, by the way, and refer your courses to all of my high schoolers! The class format is so straightforward and the content is very accessible for all students. The classes have met the needs of my college prep students, those with 504 plans, and students with IEPs and disabilities! They all have enjoyed the course content. Thanks for all you do!"
I would recommend SVHS to a friend because the course gives a lot of helpful information, and all the videos that are provided make sense and are easy to understand. The assignments are also very involving and fun! I also really like the teachers, and they make it easy to want to communicate with them.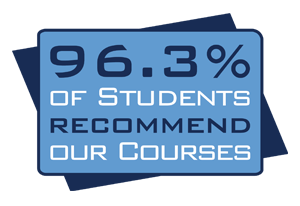 Full-time enrollment in the SVHS high school diploma program costs $1,500 per semester and covers up to 8 courses.  You'll find that this is a remarkably low price. We achieved this by building an entirely new type of school and building it from the ground up with efficiency in mind.  Our objective when forming SVHS was to offer a better education at a fraction of the usual cost. 
University of California, A-G Approved Course List