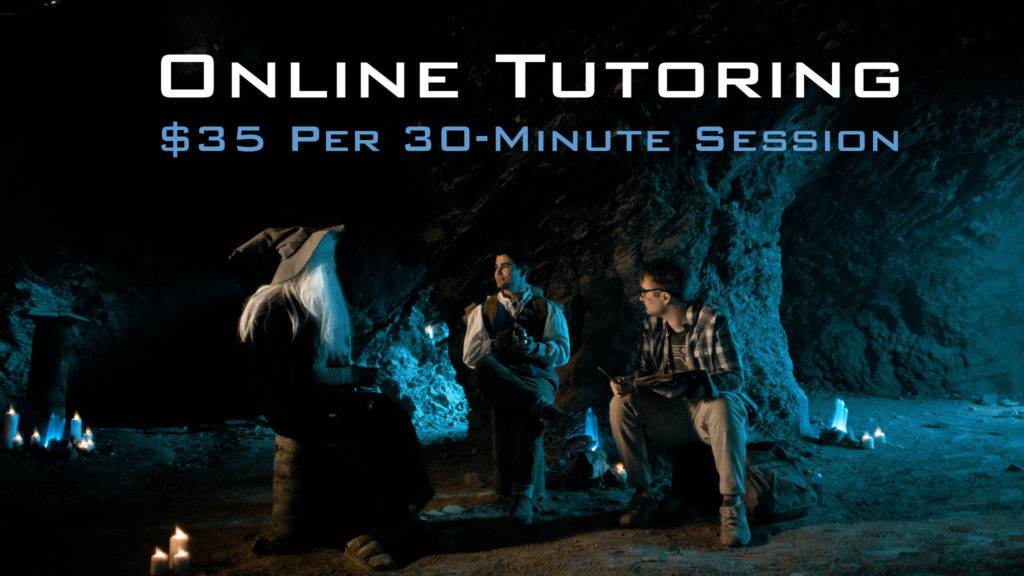 Our credentialed, experienced teachers are now available for tutoring online. Priced at $35 each, tutoring sessions are 30 minutes long and take place through the Zoom videoconferencing system.
Booking a session couldn't be easier. You simply click on the calendar for the teacher and select a time slot.  Then you pay through PayPal (with credit card if you wish), and the session is booked. If you want to buy multiple tutoring sessions, click here.
SVHS is an accredited school and our tutors are real teachers with a wealth of experience.  They're also passionate about helping students achieve their full potential. 
Credentialed teachers

—with insights into what your teacher is looking for.

Affordable—at just $35 for 30 minutes.
Easily accessible

—takes only seconds to book online.

Book sessions individually

—no long-term commitments.

Personalized—one-to-one sessions.
Book a Tutoring Session Now
Simply select the teacher and book the session. You will receive an email confirmation, and the session will automatically be booked in the teacher's calendar. The Zoom videoconference link will be provided in the email confirmation (and in your calendar event if you have an online calendar attached to your email account). 
If you would prefer to buy a block of tutoring sessions, rather than buy them one at a time, then you can request to do that from here.
Suzanne has more than 20 years teaching Spanish at the high school and elementary levels, She received her Bachelor's Degree in Spanish at Humboldt State University in Arcata, CA and her single subject Spanish Credential from Sonoma State University. She also studied in Oaxaca, Mexico where she taught English. Suzanne has worked as a high school Spanish teacher in Sonoma County for 16 years and has received extensive training in curriculum design and assessment. She is passionate about teaching language and culture and has traveled extensively throughout Latin America and Spain.
Derek Postlewaite—English and Social Sciences: World History, US History, Economics, American Government, & Money Math
Derek is a social studies teacher who has taught online since 2012. He graduated with a Master of Arts in Teaching Social Studies at the Secondary Level from California University of Pennsylvania in the spring of that same year, and since then he has created, modified and administered multiple online courses within the social studies discipline. He taught Civics & Economics and US History for two years in Virginia, and is also certified in English, as well as English as a Second Language, and has worked with several districts in the Pittsburgh area as a itinerant ESL teacher, arriving at multiple schools daily to serve the needs of English language learners. In addition, he is experienced in tutoring, assessment writing and evaluating the lessons of other educators.
Jeff is here to make mathematics more clear for you, so that you will learn the topic you are studying. No mathematics question is too small; such questions allow mathematics learning to occur. The utilization of the computer as a tool for helping to learn mathematics has always been an area of focus for Jeff. He hold an MS in Mathematics, Cleveland State University, Mathematics Teaching License (7-12), Ashland University, and BS in Applied Mathematics, Cleveland State University.
Hans is a mathematics teachers with 18 years of experience. He holds a B.S. in Mathematics with a concentration in teaching Secondary Education from Shippenburg University, and a Masters in Education from Walden University. He enjoys teaching mathematics and answering student's questions. is married with four kids and enjoys watching his kids play sports. His areas of expertise are Algebra, Geometry, Trigonometry, and Pre-Calculus.
Heather Dunham—Math, Biology and Chemistry
Heather has over 25 years of teaching experience in science and math. She obtained her Bachelor of Science from Rensselaer Polytechnic Institute in Chemistry with a minor in Environmental Science and Mathematics and her Master in Education for Science Teacher from Union College. She holds teaching certification in grades 7-12 Science, Chemistry, and Math from the state of New York and Montana. Heather has taught middle school, high school and community college and high school is her favorite.
Lawrence Decamora—Programming
Lawrence teaches Java and other open source programming languages.  He has been a university instructor for 20 years while working with various industries, both in the public and in the private sectors as an IT Consultant. He also worked for 5 years as a Java trainer for Sun Microsystems, the original creators of the Java Technology.  He has authored a book on Java and designed various courses and curricula around this technology. Lawrence is an Oracle Certified Java Programmer and a Sun Certified Java Programmer. He holds a Bachelors Degree in Computer Science, a Masters Degree in Education and is currently pursuing a Doctoral Degree in Education Management.
Caitlin Aguero—Environmental Science
Caitlin holds a Bachelor's degree in Marine Science from Eckerd College and multiple certifications as a Sailing Instructor (US Sailing Level 3 Head Instructor) and a Yoga Instructor (500-hr E-RYT). At Silicon Valley High School, Caitlin helps students, teachers, counselors and others with questions and the successful completion of the curriculums. She is fluent in Spanish. Caitlin is a firm believer in the SVHS platform and the benefits of learning through self paced curriculums that engage all types of learners.
Stephanie Belli—Biology, Chemistry, Astronomy, and Environmental Science
Stephanie loves science and helping others experience the joy of discovery. She has over 20 years of experience teaching Biology and Chemistry in grades 6-12. Stephanie holds a BS degree from the University of California, Davis and is working on her Masters at Western Governors University. She holds credentials in Biology, Chemistry, and Animal Science.