How AlwaysOnline™ Private Labelling Works
Seamlessly Integrate Your Own Branded Online Curriculum Into Your School's Existing Website
Private labelling the AlwaysOnline Learning Management System (LMS) and integrating it with a school's website offers several benefits. It creates a seamless user experience for learners, as they can access all their course materials and information from a single platform. This can improve engagement and reduce the risk of students feeling overwhelmed by having to navigate multiple systems. The branding customization allows the school to maintain a consistent look and feel across all of their digital assets, reinforcing their brand and enhancing their reputation. Integrating the LMS with the school's website can improve visibility and accessibility, making it easier for students and parents to find relevant information and enroll in courses.
Having a private-labelled LMS can also provide a competitive advantage, as it allows schools to differentiate themselves from competitors and position themselves as leaders in online learning. Overall, private labelling and integrating an LMS with a school's website can improve the learning experience for students, enhance the school's brand, and improve the school's competitive position in the market.
Your Learning Management System URL
Let's say your school's website address is yourschool.edu. SVHS provides you with your Learning Management System (LMS), with embedded curriculum of courses on a domain as follows:
yourschool.

edu.alwaysonline.school
This LMS site is hosted and maintained by SVHS.
Integrate Your LMS into your Website
All you need to do is to create a menu link on your website home page linking to your "virtual campus" and linking students to your private label LMS. When students click the menu link, they are taken to the private label LMS hosted by SVHS but the transition is somewhat seamless as this site has the same look and feel as your own website.
Your School Logo, Branding and Home Page
Your LMS is branded with your logo, color scheme, fonts and other design elements.  You also get to customize your home page, which is the page students see when they first arrive at the site.
Your School's Mobile Apps
Students often choose to use tablets and smartphone devices to watch videos, read and learn today. You will be provided with mobile applications, running on iOS and Android, that will enable your students to access your private-labeled online curriculum on their mobile devices. 
Administrator Privileges
You can appoint administrators who have the power to enroll students, purchase courses, manage the LMS and provide your teachers with the privileges they need to monitor their students.
Administrator Dashboard
Your administrators are given a dashboard to view all the activity of the students, teachers and courses in your LMS. Administrators have the ability to view the dashboards of teachers and students. 
Teacher Privileges
Teachers are given privileges to view the performance of students and grade assignments. SVHS credentialed teachers provide recommended grades, but your teachers have the power to override those grades—as yours is the school of record. 
Teacher Dashboard
Your teachers get a dashboard that shows them a summary of the performance of each student.  The teacher can click on a student and see the student's dashboard to see how far the student has progressed in the course, when the student logged in, and what the student has been working on. 
Student Dashboard
When the student logs in, she is provided with a dashboard showing the courses she is taking, with useful charts showing how much progress she has made on each course, and what needs to be done before the course is completed.
Purchasing Courses
Your Administrator has the permissions to purchase a batch of course licenses that you are able to quickly deploy when enrolling students into courses.
Industrial Strength Underlying Technology
Your LMS is built on Moodle, the world's most popular and widely used LMS adopted by more than 165,000 schools and having more than 2 billion student enrollments. Click here for statistics on Moodle deployment. 
Updates and Upgrades
Your LMS will be updated and upgraded on a regular basis by SVHS. This may require the server being shut down overnight, but you and your students will be given notice ahead of the upgrade.  You don't need any IT staff and you don't need to worry about keeping your LMS up to date.
Courses in the curriculum will also be updated and upgraded. However, this will not require the LMS to go offline for these upgrades to take place.
Hosting
Your LMS is hosted by SVHS on Amazon Web Services ("AWS").  The hosting is configured using serverless technology, including Fargate, which allows for virtually unlimited scalability. However many students and courses are active, the system is designed so that it remains responsive.
Costs
Your private label LMS is provided by SVHS without any setup or hosting fees for your school. There are no long-term contracts or commitments. You simply pay $125 per student per semester course.
Release in the 2023-24 School Year
The private label capability is currently in development and is scheduled for release during the 2023-24 school year. You can adopt our online curriculum now, but it will be branded as "Silicon Valley High School'.  When the private label capability is released, we can migrate your students, teachers and administrators to your own private label LMS. Students will be able to just pick up from where they left off.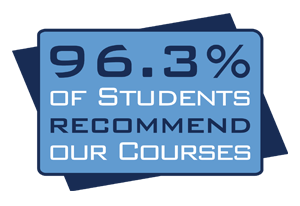 University of California, A-G Approved Course List