Price: $125 | Credits: One Semester | Dept: Elective | Course ID# 268-1
This course is the first part of a two-semester course and includes the topics of personal and community health, nutrition and physical activity, mental, emotional, and social health, drugs and substance abuse, injury prevention and safety, and growth, development, and sexual health. This course complies with the California Healthy Youth Act (Ed code § 51934). Health is approved by the University of California A-G as an elective (category G).
Upon completion of this course, the student is awarded 5 credits. Each credit corresponds to 15 hours of study. Of course, some students work more quickly than others, and some can devote more hours to study, so some students are able to complete the course in an accelerated rate.
In this module, students gain a comprehension of the following:
The value of managing personal health behaviors.
The signs and symptoms for seeking health care for some common illnesses as well as the importance of regular medical care.
Differences between communicable and non-communicable diseases.
To analyze risk factors that affect our personal and community health.
To assess ways to be a responsible consumer of health information.
The basics of nutrition, food labels, body image, eating disorders, as well as the benefits of physical activity.
To understand and cope with emotions, stress, and be able to recognize anxiety or depression either in self or a friend.
The development of self-esteem and self-confidence, as well as personal identity and character.
How to recognize mental disorders and to understand the basics of suicide prevention.
The understanding of the perils of drugs and substance abuse, and the positives of living a drug free life.
A working understanding of safety and environmental health, including safety at home, school, or outdoors, safety on the road, first aid basics, as well as emergency and disaster preparedness.
To describe physical, social, and emotional changes associated with being a young adult.
To explain how conception occurs, the stages of pregnancy and fetal development, childbirth, and the responsibilities of parenting.
To understand the risks associated with sex and the benefits of abstinence, including pregnancy, and the prevention of HIV and other STD's.
The most common symptoms of various STD's and their treatment.
That there are individual differences in growth and development, physical appearance, gender roles, and sexual orientation.
This course covers the following topics:
• Understanding Health and Wellness
• At the Doctors
• Infectious Diseases
• Non-infectious Diseases
• Risk Factors: Behavior, Genetics, and the Environment
• The Importance of Nutrition
• Nutrients and Healthy Food Guidelines
• Nutrition Labels and Food Safety
• Maintaining A Healthy Weight
• Body Image and Eating Disorders
• Benefits of Physical Activity for Teens
• Fitness Safety and Avoiding Injuries
• Developing Your Self-Esteem and Self-Confidence
• Developing Personal Identity and Character
• Understanding Emotions
• Understanding and Managing Stress
• Coping with Loss and Grief
• Dealing with Anxiety and Depression
• Mental Disorders
• Suicide Prevention and Getting Help
• The Role of Medicines and Using Medicine Safely
• Tobacco: The Risks of Smoking and the Benefits of Living Tobacco-Free
• Alcohol and Alcohol Abuse
• Drugs and Drug Abuse
• Marijuana and Other Illicit Drugs
• Steroids and Steroid Abuse
• Inhalants and Huffing
• Living Drug-Free
• Personal Safety and Protection
• Safety at Home, School and Outdoors
• Safety on the Road: Pedestrians, Bikes and Automobiles
• First Aid Basics
• First Aid Procedures: CPR and Choking
• Emergency and Disaster Preparedness
• Community and Public Health
• Developmental Changes in Teens
• Puberty and Beyond
• Gender Roles and Sexual Orientation
• Understanding Communicable Diseases and the Human Immune System
• Sexually Transmitted Diseases (STDs)
• Preventing and Treating STDs
• HIV/AIDS
• Preventing and Treating HIV/AIDS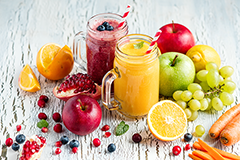 • One Semester Credit: $125
• First Semester of Health