Price: $125 | Credits: One Semester | Dept: Science | Course ID# 260-2
This course is designed to be the second semester of Biology and includes a laboratory component. Students will be introduced to the living world by studying structure, function, and processes at both the macro-level and the micro-level. Looking at the diversity of life as a result of evolution and how those living organisms interact within ecosystems. Biology is approved by the University of California A-G as a laboratory Science – Life (category D)
Laboratory Science
In order to satisfy the University of California A-G requirements for a biology course, two components are required. The first is the  course curriculum, the second is a lab. The lab component will be made up of virtual labs and experiments using household equipment and materials. Instructions for the labs will be included in the online course, students are not required to buy a lab kit.Here is a list of supplies that you will need for the course.
Credits & Study Hours
Upon completion of this course, the student is awarded 5 credits. Each credit corresponds to 15 hours of study. Of course, some students work more quickly than others, and some can devote more hours to study, so some students are able to complete the course in an accelerated rate.
In this module, students gain a comprehension of the following:
The biodiversity of fungi, including their distinguishing characteristics and adaptations they have to various environments.
Interactions between humans and fungi through common fungal diseases.
Non-vascular and vascular plants including their distinguishing characteristics, methods of reproduction, and anatomy and physiology.
The distinguishing characteristics of the different groups of invertebrates.
Adaptations of each group of organisms as well as their role in the natural world.
Relationships between invertebrates and other groups of organisms.
The distinguishing characteristics of vertebrate organisms.
The basic anatomy and physiology of chordates as well as their ecological role.
The anatomy and physiology of a frog compared to the earthworm.
Types of animal behavior and their costs and benefits.
Each of the major systems within the human body, including the major organs and their functions.
Disorders and diseases for each system and how these systems maintain homeostasis.
The complex interactions within ecosystems. The biosphere level and population interactions.
This course covers the following topics:
Fungi
Plants
Invertebrates
Chordates
Human Anatomy
Ecology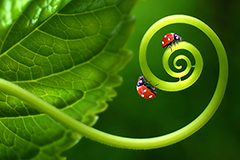 • One Semester Credit: $125
• Second Semester of Biology