Price: $125 | Credits: One Semester | Dept: English | Course ID# 211-2
This course is the equivalent of the second semester of English 11 and includes the topics of the author's purpose, parts of speech, making inferences, finding the author's purpose, using textual evidence, literature, primary source documents, figurative and connotative meanings, varying syntax, finding the theme, assessing the meanings of words, the importance of journaling, clarifying complex ideas, sequencing, literary devices, citing sources, and rhetorical strategies. English 11 is approved by the University of California A-G as English (category B). Upon completion of this course, the student is awarded 5 credits. Each credit corresponds to 15 hours of study. Of course, some students work more quickly than others, and some can devote more hours to study, so some students are able to complete the course in an accelerated rate.
In this module, students gain a comprehension of the following:
Develop a deeper understanding of literature, including the literary devices.
Be able to understand sentence structure and complexity, how to vary syntax, and clauses.
How to evaluate and analyze literature, informational text, and author's purpose.
How to use MLA referencing by learning how to cite in text as well as on a Works Cited page.
Be able to understand different literary devices, rhetorical devices, and figurative language.
To examine paragraph structure and nuances in words.
This course covers the following topics:
Author's Purpose
Thesis Statements
Parts of Speech
Point of View
Making Inferences
Using Textual Evidence
Figurative and Connotative Meanings
Varying Syntax
Theme
Journaling
Nuances in Words
Clarifying Complex Ideas
Literary Devices
Sequencing of Events
References and Citations
Citing Sources
Rhetorical Strategies
Body Paragraph Structure
Combining Clauses
Phrases vs Clauses
Grammar Review – Sentence Structure/Complexity
Assigned books: Mark Twain- "Huckleberry Finn", F. Scott Fitzgerald- "The Great Gatsby", Harper Lee- "To Kill a Mockingbird", and Joseph Heller- "Catch 22"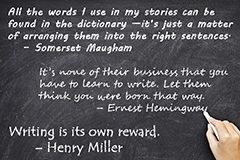 • One Semester Credit: $125
• Second Semester of English 11