Price: $95 | Credits: 5 | Department: English | Course ID# 212-1
This course is the equivalent of the first semester of English 12 and includes the topics of the Old English language, poetic techniques, exploring different types of poetry, analyzing themes, discovering satire, reading classic literature, using different narrative techniques, the importance of stage directions in a drama, choosing valid sources, character development, assessing the meanings of words, using textual evidence, figures of speech, and finding the author's point of view. English 12 is approved by the University of California A-G as English (category B).
Upon completion of this course, the student is awarded 5 credits. Each credit corresponds to 15 hours of study. Of course, some students work more quickly than others, and some can devote more hours to study, so some students are able to complete the course in an accelerated rate.
In this module, students gain a comprehension of the following:
Develop a deeper understanding of classic literature and discover its importance.
Be able to understand how to use the comma, the difference between hyphens and dashes, how and when to use a semicolon, and the importance of using the active voice in writing.
How to evaluate all the different types of literature and make inferences using textual evidence.
How to use satire and other narrative techniques to develop a story.
Be able to understand different poetic techniques and figures of speech.
How to use valid sources to conduct research on an assigned topic.
This course covers the following topics:
The Old English Language
Poetic Techniques
Types of Poetry
Grammar Review – Commas, Hyphens and Dashes, Semicolon, and Passive Voice vs. Active Voice
Connotation and Denotation
Themes
Author's Style
Satire
Narrative Techniques
The Plot and Sequencing
Stage Directions
Shakespearean Language
Character Development
Irony
Context Clues
Point of View
Making Inferences
Textual Evidence
Finding Valid Sources
Writing Techniques
Essay Organization
Assigned books:

Geoffrey Chaucer-"

The Canterbury Tales"; William Shakespeare- "Hamlet"; Jane Austen- "Pride and Prejudice"; Emily Brontë- "Wuthering Heights".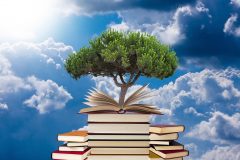 Course Details
5 Credits – $95
First semester of English 12
Approvals: