ALLIANCES & RELATIONSHIPS
SVHS  has formed relationships and alliances with educational organizations with shared goals and missions.
Silicon Valley Business School

The Silicon Valley Business School mission is to guide ambitious individuals and startup ventures toward success in Silicon Valley and the tech sector.
Silicon Valley Business School provides affordable business education to everyone, everywhere. Students can get an extensive business-school and law-school education from the comfort of their home. The school has a passion for nurturing successful entrepreneurs and growing valuable new business ventures. The SVHS relationship with Silicon Valley Business School goes back to the formation of SVHS in 2013.
New Heights Education Group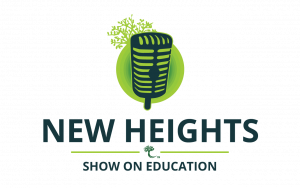 Silicon Valley High School sponsors New Heights Education Group to help
its 90+ volunteers provide valuable educational services to students in the northwest Ohio region and beyond. New Heights Educational Group,  promotes literacy for children and adults by offering a range of educational support services. Such services include the following: assisting families in the selection of schools; organization of educational activities; and acquisition of materials. We promote a healthy learning environment and various enrichment programs for families of preschool and school-age children, including children with special needs. SVHS sponsors and hosts the New Heights Show on Education podcast series.
National Laboratory for Education Transformation

NLET believes that universal online education should be available all the time and bandwidth and device challenges need to be rectified for equitable access. NLET is largely a volunteer based nonprofit where extraordinary individuals and organizations work together to try to understand and unite the pieces of the education, training and personal learning puzzle that are necessary to truly change student success, college completion and access to well-paying jobs. NLET offers an innovative online algebra boot camp for students in Monterey County, California.